Send Enquiry
Name :

* E-mail :

* Message :

KMEC - Quality, Experience, Professional
Established in 1992, Henan Kingman Mechanical & Electrical Complete Plant Co., Ltd. has become one of the leading supplier of maize flour & grits machinery. We provide professional design, manufacture, installation, commissioning packages for client.
Complete maize flour & grits plant design is also accept. Technology has gradually progressed from traditional techniques into an advanced, modern operation. Efficiency is constantly being improved while keeping costs low. High Quality, Great Service, Timely Delivery! We assure the maize flour machine's excellent design. All of our staff gives the best regards to our new and old customers. Warmly welcome you visit.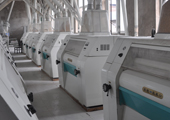 This flour mill machine is used for maize processing, all our flour mill machine can be used as maize milling machinery. It includes upper and lower parts, as experience proves, it has a better performance as a maize milling machinery.
More>>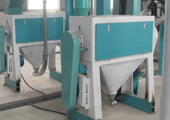 It is also called maize huller or dehulling machine. Usually, the machine adopts dry method to completely maize seed processing process at a time, maize flour production line widely used. Separated automatically from kernels.
More>>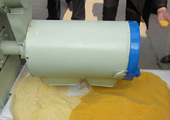 Usually, a maize grits machinery can finish cleaning, peeling, embryos, radicel and black hilum removing, crushing, grain processing, classifying, polishing and intensive selecting etc. Apply in both dry and wet production conditions.
More>>